Bride's Ghisa Lehenga
₹9,780.00
Product Details:
Fabric Material: 100% Cotton Ghisa with Linen & Can-Can.
Style: Women's Wedding Set with Tailored Blouse, Dupatta, GUNA String embellishments.
Tassels on the side (Lehenga) & Blouse.
Process: Handwoven.
Out of stock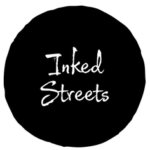 Size Chart for Bride's Ghisa Lehenga:

Only logged in customers who have purchased this product may leave a review.