Countertop Bamboo Planter
₹999.00
Product Details:
Eco-friendly bamboo small planter for inner decorative plants, surbs, creepers, succulent, snake plants..etc for any countertop like office, home, restaurants, bar's, window slap…etc which keeps your environment healthy green and with full oxygen fresh air.
Size: 9″x3.5″ Diameter.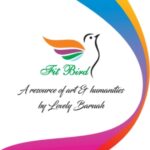 Countertop Bamboo Planter handcrafted by the Artisans of Northeast, India.
Only logged in customers who have purchased this product may leave a review.