Moringa Mint Herbal Tea – 100g
₹250.00
This is a Vegetarian product.
Moringa tea is produced using the leaves of the Moringa oleifera plant. The tea is loaded with antioxidants and vitamins that will help clear your mind and boost immunity with energy levels. This tea blends of freeze-dried organic moringa and organic peppermint & spearmint are made to give you a pleasurable tea-drinking experience.

Moringa oleifera is one of the most rich source of nutrients and vitamins that our body needs. It is rich in vitamin A , vitamin B1 (thiamine) ,B2 (riboflavin), B3 (niacin), B-6, folate and ascorbic acid (vitamin C) calcium, potassium, beta-caroteneand iron. It's hard to assign a value to Moringa, as it is such a important plant and has such versatility for application in the world of nutrition, herbalism, and even conventional medicine.

ESAH MORINGA MINT TEA IS FREEZE DRIED: In contrast to different techniques for food drying, freeze drying doesn't shrink or toughen the food, and holds 97% flavor, color, and nutrition. Freeze-drying is an unique type of drying that removes all moisture and will in general have less of an impact on a food's taste than ordinary dehydration loose 40% of its nutrition.

Brewing Instructions: Use 1.5g of tea powder for 1 cup and keep it in hot water heated at 90-95 degree Celsius for 4-5 minutes, then Enjoy the tea.

Ésah Tea brings you moringa with blends of different herbs and petals from the ayurveda which not only enhance your taste also its natural flavour along with the healing qualities, rejuvenates and revives not just your body but also your soul.

Weight: 100g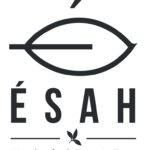 Brand
Only logged in customers who have purchased this product may leave a review.