Sale!
Bamboo Water Bottle 900ml
JAMUN Tree Wood ( Syzygium Cumini or Java Plum) Diabetes Control Herbal Water bottle.
Bottleware/Drinkware
Size: 900ml
Smart Look
Reusable
Washable
Leakproof
Material: Jamun wood, Bamboo, Steel.
NB: Keep the bottle in a cool and dry place to avoid direct sunlight.
The avoid wood part cracking
Out of stock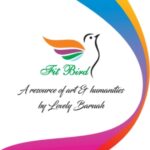 Only logged in customers who have purchased this product may leave a review.