Decorative Pendant Lamp – Small
₹999.00
The Decorative Pendant Lamp is an elegant lamp that uses a bamboo pattern of perforations that allow light to escape the shade, bringing its surfaces to life with a warm ambient glow. The light spreads through the bamboo nets and provides a calm and eclectic ambiance. The gorgeous and elegant design makes it the best decorative lighting solution for home, bedroom, living room, family rooms, yoga rooms, and office lamps. The warm cozy lighting will make your friends feel at home. The electrical fixtures will be accompanied with the lamp. Bulbs do not accompany the product.
Availability: 1 in stock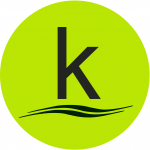 Manufacturer: Kraftinn Home Décor India Private Limited.
Only logged in customers who have purchased this product may leave a review.