Fridge Magnet (Pack of 3)
₹299.00
Rang Ghar
Often referred to as the 'Colosseum of the East', Rang Ghar is one of the oldest surviving amphitheatres in Asia. It is located near Sivasagar in Assam and dates back to 1746 A.D. The two-storied building was built by Ahom ruler Swargadeo Pramatta Singha to be used by Ahom kings and nobles for witnessing sports like buffalo fights and other sports held at the adjoining Rupahi Pathar.

Size: 4.5*2.5 inch
Material: Flexible Fridge Magnet with Digital Printing
Out of stock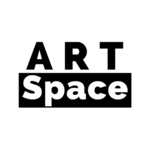 Only logged in customers who have purchased this product may leave a review.