Fridge Magnet (Set of 6)
₹599.00
Rang Ghar
Often referred to as the 'Colosseum of the East', Rang Ghar is one of the oldest surviving amphitheatres in Asia. It is located near Sivasagar in Assam and dates back to 1746 A.D. The two-storied building was built by Ahom ruler Swargadeo Pramatta Singha to be used by Ahom kings and nobles for witnessing sports like buffalo fights and other sports held at the adjoining Rupahi Pathar. 
Kareng Ghar:
Kareng Ghar (Royal Palace), is located in  Sivasagar, in Upper Assam, India. Of all Ahom ruins, the Kareng Ghar is one of the grandest examples of Ahom architecture. The palace structures were made of wood and stone. The earliest known constructions of Kareng Ghar were commissioned by Ahom King Swargadeu Sukhrungphaa in AD 1698.
Kamakhya Temple:
The Kamakhya Temple is one of the oldest of the 51 Shakti Pithas. Situated on the Nilachal Hill in Guwahati city in Assam, India. According to the Kalika Purana, Kamakhya Temple denotes the spot where Sati used to retire in secret to satisfy her amour with Shiva, and it was also the place where her yoni (genital) fell after Shiva danced with the corpse of Sati. It mentions Kamakhya as one of four primary shakti peethas.
Lachit Borphukan:
Lachit Borphukan was a commander in the Ahom kingdom, located in present-day Assam, India, known for his leadership in the 1671 Battle of Saraighat that thwarted a drawn-out attempt by Mughal forces under the command of Ramsingh to take over Ahom kingdom.
The best passing out cadet of National Defence Academy is conferred the Lachit Borphukan gold medal every year since 1999.
One Horned Rhino:
Kaziranga National Park is a national park in the Golaghat, Karbi Anglong and Nagaon districts of the state of Assam, India. The sanctuary, which hosts two-thirds of the world's great one-horned rhinoceroses, is a World Heritage Site. According to the census held in March 2018 which was jointly conducted by the Forest Department of the Government of Assam and some recognized wildlife NGOs, the rhino population in Kaziranga National Park is 2,413. 
Bihu:
The Bihu dance is an indigenous folk dance from the Indian state of Assam related to the Bihu festival and an important part of Assamese culture. Performed in a group, the Bihu dancers are usually young men and women, and the dancing style is characterized by brisk steps, and rapid hand movements. The traditional costume of dancers is colorful and centred round the red colour theme, signifying joy and vigour.
Out of stock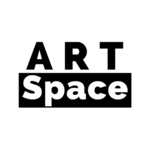 Only logged in customers who have purchased this product may leave a review.