Kraftinn Bamboo Paper Bin -Set of 2
₹999.00
These bins are designed to replace your plastic paper bins in your office with an environment-friendly alternative at no extra cost. Each bamboo strip is carefully hand-colored to give a personal touch. The bright color goes with both traditional as well as contemporary surroundings. These baskets are made of bamboo. Of all the eco-friendly raw materials, bamboo scores high in most indicators. Being a form of grass, it is a highly renewable source. As such, it is a strong economical source where it grows. It has higher compression strength, tensile strength, flexural strength, It's odorless and rot-resistant. These properties make bamboo products a good choice for daily use.
Handmade eco-friendly alternative
Multipurpose Storage Basket for small and big things
A very popular everyday convenience size for any office or house, Large: Height: 9 inches, Base Diameter: 9 inches, Top Diameter: 10 inches Small: Height: 8 inches, Base Diameter: 8 inches, Top Diameter: 9 inch
Sleek yet Simple Elegant Look for any room or office, Durable, Sturdy and Long-lasting

Made with resilient bamboo strips
Country of Origin: India
Availability: 1 in stock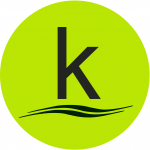 Manufacturer: Kraftinn Home Décor India Private Limited.
Only logged in customers who have purchased this product may leave a review.