Kraftinn Bamboo Starnet Cylindrical Hanging Lamp Shade
₹1,099.00
A slight variation from nectar pendant lights, Starnet Lamp is a result of refinement of a tradition that has been passed on to the hands of our artisans from their ancestors. Starnet Lamp is based on the traditional soraai khujiya design which is considered to be a gifted art. Starnet Lamp affirms its elegance by its flawless craftsmanship. 1 ft double insulated twin coded wire and a holder will be provided with the lamp shade. Bulbs will not be provided. No iron nails has been used making it rust proof. The Bamboo used in the manufacture of the lamp is treated against termites as per the CBTC guidelines. Note : Please note this item is handcrafted by KraftInn artisans and no two items are exactly the same. Accessories are not provided with the shade(a complimentary wire and a holder is provided for test purpose).
CARE INSTRUCTION – Use dry soft fabric to clean this product. Store this product away from heat and direct sunlight.
Material:Bamboo
Shape : Cylindrical
Size : Height – 12 inch, Diameter – 6 inch 24 inch Nylon Braided twin insulated wire included.
Treated as per CBTC Guidelines: Yes
Availability: 2 in stock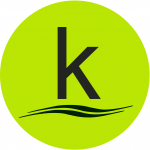 Manufacturer: Kraftinn Home Décor India Private Limited.
Only logged in customers who have purchased this product may leave a review.