Kraftinn Contemporary Bamboo Table Lamp
₹1,299.00
Contemporary Table lamp for ambient illumination. The diffuser in the table lamp is bamboo nets of what we call fine thread finish bamboo strips based on the traditional saloni (sieve) design. The light spreads through the bamboo nets and provides a calm and eclectic ambiance.
Ideal for your bedroom or living room and also makes for a great gift. The frame is made with Bonsum wood and the shade used is Saloni Net made with fine bamboo strips. A plug with double insulated twin coded wire and a holder will be provided with the lamp.
✓ Specification
Lamp Material: Bamboo, Bonsum Wood
Plug Type: 2-Pin-Round-Plug-for-Class-II-Appliances
Suggested Bulb: 5W Warm LED
Wire Length: 59 inches ( International Standard)
Lamp Dimensions: Height : 11 inch, Length : 5.5 inch, Breadth : 5.5 inch
Availability: 1 in stock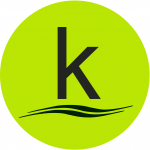 Only logged in customers who have purchased this product may leave a review.