Medium Smoke Bamboo Planter
₹1,199.00
Product Details:
Local Smoke Bamboo eco-friendly bamboo planter, with hanging rope & cotton rope. Suitable for packaging,
Can hang horizontally interior or exterior on your favorite areas.
Which gives a fresh look, good for gifting plant lovers, interior designers, gardeners, horticulture, or agriculture farms.
Size: 18″x3.5″ diameter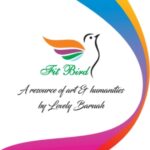 Only logged in customers who have purchased this product may leave a review.